Advanced Notice
Stakeholder or stake holder - a short course in identifying your stakeholders and the influence they have in promoting or killing off your project, here
ClearThinkingClearProfit (CTCP) started as a project of The FACTory, a tuition business established in 2004 in South Wales. CTCP has now developed into a fully-fledged training service for the UK legal and business communities.
Follow Alan Wood (CTCP) on his business blog
Connect with Alan Wood on . . .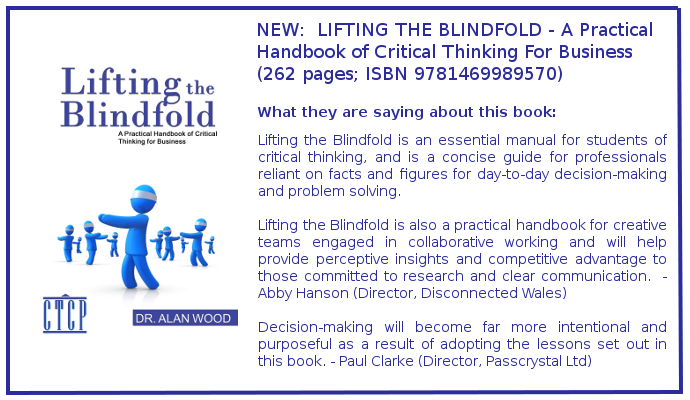 Click here for a free-to-copy chapter.
If you like it and use it then buy the rest of the book at the Amazon Kindle Store, click here for a full book description.
The book is also available in paperback form from the Amazon Book Store
Clear Thinking Clear Profit and CTCP (tm) are titles of a management consultancy and law training resource
We are proud to be corporate supporters of the Midlands Air Ambulance Charity;